NIGER: UN Special Envoy continues efforts towards restoring constitutional order
NIGER: UN Special Envoy continues efforts towards restoring constitutional order
Syndicated By:  GEÓ PRWire Team – Gibraltar
GEOPoliticalMatters.com/PRWire
Geopolitical Intelligence Network
Google Indexed on 020823 at 15:55 CET
2nd August 2023
Peace and Security
"The Secretary-General's Special Representative for West Africa has underlined the UN's condemnation of the attempted coup in Niger, the global body said on Monday."
Léonardo Santos Simão was in Abuja, Nigeria, on Sunday to participate in the extraordinary summit on the crisis, organized by regional bloc ECOWAS.
"He will continue his consultations with all partners with a view to restoring constitutional order and consolidating democratic gains in Niger," said UN Deputy Spokesperson Farhan Haq, speaking in New York.
At the Abuja meeting, ECOWAS demanded the immediate release of Nigerien President Mohamed Bazoum, who was seized by some of his guards at his official residence on 26 July.
The bloc's 15 members said they would "take all measures necessary", including use of force, if he is not reinstated in a week. They have also suspended commercial and financial transactions with Niger and closed air and land borders with the country. Learn More / …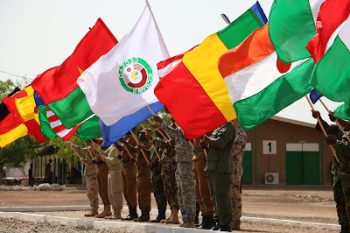 About GEO´ PRWire Channel
Our PR Wire Channel Management Team provide direct, immediate, highly cost-effective access to our entire Geopolitical contacts network including our proprietary Userbase of 232k* individually named, profiled & GDPR compliant CSuite industry influencers and policy makers, across the Banking & Finance, Insurance, Manufacturing, Technology, Aviation and Maritime industries as well as NGOs and Government Departments Worldwide.(*Up 41% year on year) Post your First Release Free!
About Author