CLIMATE: MENA's Green Transition: Unlocking Economic Opportunities to Drive Climate Action
CLIMATE: MENA´S Green Transition
Syndicated by GEÓ PRWire Channel Team – Gibraltar
GEÓPoliticalMatters.com/PRVoice
Geopolitical Intelligence Network
Google Indexed on 181023 at 11:15 CET
18th October 2023
MENA's Green Transition: Unlocking Economic Opportunities to Drive Climate Action
New World Economic Forum report charters green pathway to a more prosperous and sustainable Middle East and North Africa. With the region warming at twice the global rate, concerted public-private sector collaboration and pragmatic policy-making are crucial to ensure its liveability tomorrow. Bold regional climate action could unlock economic growth, high-quality job creation and global leadership in new technologies.  Follow the Annual Meeting of the Global Future Councils 2023 here and on social media using #GFC23
Dubai, United Arab Emirates, 18 October 2023: The livelihoods of over half a billion people in the Middle East and North Africa (MENA) are under threat, as current projections indicate a 4C increase by 2050. A new World Economic Forum report, Closing the Climate Action Gap: Accelerating Decarbonization and the Energy Transition in MENA, highlights the key sustainability challenges in the region and provides a blueprint for bold decarbonization actions that could fuel new economic opportunities.
The report's findings indicate how local leaders could simultaneously counter these projections while fostering greater economic diversification and high-quality jobs. This would spur on the regional momentum for holistic climate action, as illustrated by the back-to-back hosting of COP27 in Egypt and COP28 in the UAE, and position MENA as a global leader in sustainable technologies for years. Learn More…/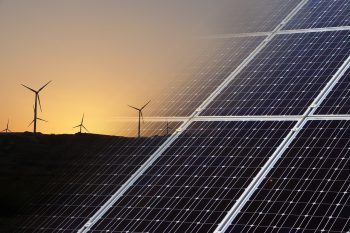 About GEO´ PRVoice
Our PR Voice Management Team provide direct, immediate, highly cost-effective access to our entire Geopolitical contacts network including our proprietary Userbase of 232k* individually named, profiled & GDPR compliant CSuite industry influencers and policy makers, across the Banking & Finance, Insurance, Manufacturing, Technology, Aviation and Maritime industries as well as NGOs and Government Departments Worldwide.(*Up 41% year on year) Post your First Release Free!