UKRAINE WAR: Ukraine's drone strikes are a window into the future of warfare – Atlantic Council
UKRAINE WAR: Ukraine's drone strikes are a window into the future of warfare – Atlantic Council
By Mark Jacobsen / @ACScowcroft
Syndicated by GEÓ PRWire Channel Team – Gibraltar
GEÓPoliticalMatters.com/PRWire
Geopolitical Intelligence Network
Google Indexed on 150923 at 14:12 CET
Friday, 15th September 2023
Kyiv's innovations will usher in a new generation of do-it-yourself drone technology, likely making the use of drones a routine feature of warfare. Inexpensive do-it-yourself (DIY) drones such as SYPAQ's do not have the explosive power of artillery, cruise missiles, or loitering munitions. However, these recent attacks demonstrate that small drones can still have asymmetric strategic impacts.
Only a fraction of drone attacks need to be successful, and even small explosives can have outsized effects. Parked aircraft are uniquely vulnerable. Observers should wonder what the advent of these weapons means for the future of warfare. Learn More /…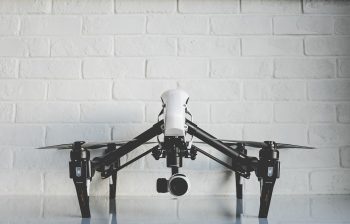 ABOUT ATLANTIC COUNCIL
The Atlantic Council promotes constructive leadership and engagement in international affairs based on the Atlantic Community's central role in meeting global challenges. The Council provides an essential forum for navigating the dramatic economic and political changes defining the twenty-first century by informing and galvanizing its uniquely influential network of global leaders. The Atlantic Council—through the papers it publishes, the ideas it generates, the future leaders it develops, and the communities it builds—shapes policy choices and strategies to create a more free, secure, and prosperous world. Learn More /…
About GEO´ PRWire Channel
Our PR Wire Channel Management Team provide direct, immediate, highly cost-effective access to our entire Geopolitical contacts network including our proprietary Userbase of 232k* individually named, profiled & GDPR compliant CSuite industry influencers and policy makers, across the Banking & Finance, Insurance, Manufacturing, Technology, Aviation and Maritime industries as well as NGOs and Government Departments Worldwide.(*Up 41% year on year) Post your First Release Free!