CHINA/INDIA: China's new 10-dash line in the South China Sea: Implications for India- Observer Research Foundation
CHINA/INDIA: China's new 10-dash line in the South China Sea: Implications for India – Observer Research Foundation
Syndicated by GEÓ PRWire Channel Team – Gibraltar
GEÓPoliticalMatters.com/PRWire
Geopolitical Intelligence Network
Google Indexed on 150923 at 12:03 CET
Friday, 15th September 2023
Recently, China released its 2023 standard map with a ten-dash line, an extended version of the nine-dash line that Beijing uses to stake territorial claims in the South China Sea, which already covers over 90% of the South China Sea. The move set off a wave of protests from China's neighbours, who saw the new map as an attempt to extend Beijing's claims over parts of their exclusive economic zones in the South China Sea.
For India, which has objected to China's claims over Arunachal Pradesh in the new map, Chinese territorial claims in the South China Sea may not be of immediate interest. However, given Beijing's recent attempts to expand its maritime footprint in the Indian Ocean, particularly in the Bay of Bengal region, China's territorial claims in the South China Sea could be significant for New Delhi. Learn More /…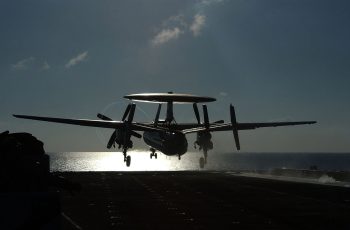 About ORF (Observer Research Foundation)
Propelled by the process of reforms initiated in the 1990s, ORF, over the past 30 years of its existence, has effectively narrated and participated in India's story as the country has acquired an unmistakable global footprint. From primarily looking inward and engaging with domestic reforms, to gradually forging global partnerships, ORF today plays a seminal role in building political and policy consensus that enables India to interact with the world. Learn More /…
About GEO´ PRWire Channel
Our PR Wire Channel Management Team provide direct, immediate, highly cost-effective access to our entire Geopolitical contacts network including our proprietary Userbase of 232k* individually named, profiled & GDPR compliant CSuite industry influencers and policy makers, across the Banking & Finance, Insurance, Manufacturing, Technology, Aviation and Maritime industries as well as NGOs and Government Departments Worldwide.(*Up 41% year on year) Post your First Release Free!