UKRAINE: Putin's behaviour erratic and desperate as Victory Day looms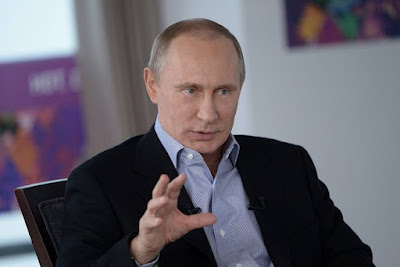 UKRAINE: Putin's behaviour erratic and desperate as Victory Day looms
Posted By GEO´ Newsteam – Gibraltar
GEOPoliticalMatters.com
Reports are emerging that the diminutive Russian despot Vladimir Putin is displaying
increasingly "erratic and desperate behaviour", he has assumed full control of the Russian military machine and the daily running of the war in Ukraine and is making "impossible demands" on his Generals and in turn his troops – all in a bid to secure success before Victory Day in Russia which falls on 9th May.
Victory Day in Russia is a big deal for Putin – It is a day full of military parades and nationalism, and many believe he will use the day to glorify himself as Russia's leader and wants to present the optics that the invasion of Ukraine has been a success.
The irony is not lost; the flimsy pretext of Putin´s "Special military operation" was to "denazify" the country and Victory Day is officially the day the Russian people remember Russian forces defeating Nazi Germany in the Second World War.