GLOBAL ECONOMIES: GEOECONOMICS – Chief Economists: Geoeconomics Undermines SDG Progress amid Weak Economy
GLOBAL ECEONOMIES: GEOECONOMICS – Chief Economists: Geoeconomic Factors Undermine SDG Progress Amid a Weak Global Economy
Syndicated by GEÓ PRWire Channel Team – Gibraltar
GEÓPoliticalMatters.com/PRWire
Geopolitical Intelligence Network
Google Indexed on 180923 at 12:09
Monday, 18th September 2023
As world leaders head to New York for the UN high-level week to discuss how to advance the Sustainable Development Goals (SDGs), a new World Economic Forum report highlights the challenges facing developing countries, with six in 10 economists surveyed warning of a deepening trade-off between development and climate action.
The latest Chief Economists Outlook, released today, also finds that over 60% of chief economists expect the global economy to weaken in the coming year amid uncertain domestic and international politics and unsettled financial markets. Although a large majority (86%) expects the recent global inflationary surge to ease, the prolonged tightening of financial conditions is expected to have lasting impacts, including a squeeze on business lending, increases in corporate debt defaults, and potential corrections in property and equity markets. Learn More /…
About WEF (The World Economic Forum)
The World Economic Forum is the International Organization for Public-Private Cooperation. The Forum engages the foremost political, business, cultural and other leaders of society to shape global, regional and industry agendas. Learn More /…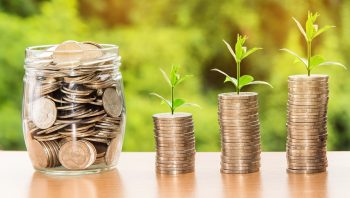 About GEO´ PRWire Channel
Our PR Wire Channel Management Team provide direct, immediate, highly cost-effective access to our entire Geopolitical contacts network including our proprietary Userbase of 232k* individually named, profiled & GDPR compliant CSuite industry influencers and policy makers, across the Banking & Finance, Insurance, Manufacturing, Technology, Aviation and Maritime industries as well as NGOs and Government Departments Worldwide.(*Up 41% year on year) Post your First Release Free!